A guided tour on an average night around town
After a long day of this...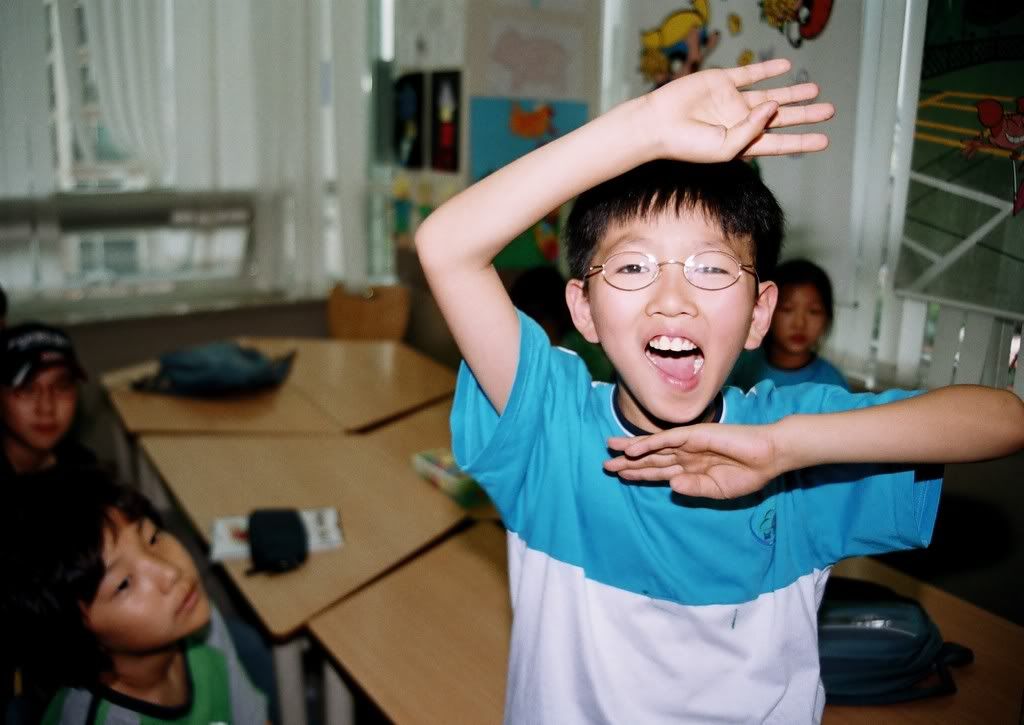 ...we like to treat ourselves to dinner at one of our favourite restaurants in the university district (Mugeo-dong). It's not fancy, but the food's good (very, very good!) and they give you free pop. All the tables have gas burners installed in them, and the food is cooked at the table by roving waitstaff. A common sight in most Korean restaurants!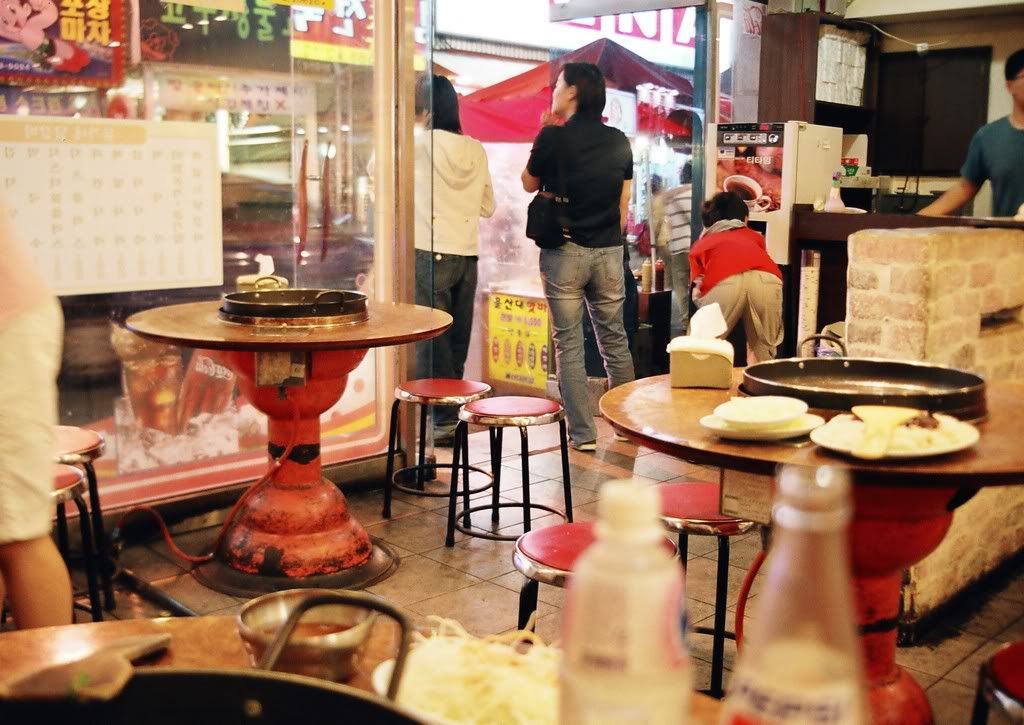 Another option for cheap, on-the-go eating here is the dak bokki stall. The one pictured below is a little more "permanent" than many of the ones we see on the street - many of them are actually installed on the backs of small trucks.
And of course, if you're feeling flush and desperate for western food, you can always have pizza delivered to your door. (We haven't been bold enough to do this yet.)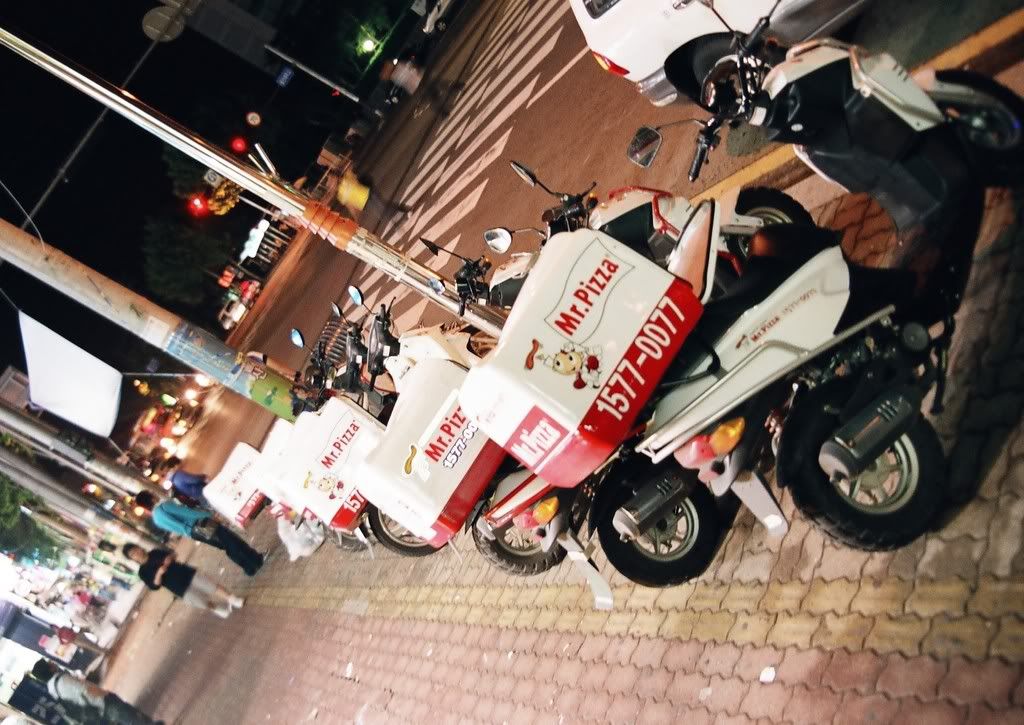 But don't order from this guy unless you're a woman, according to their slogan: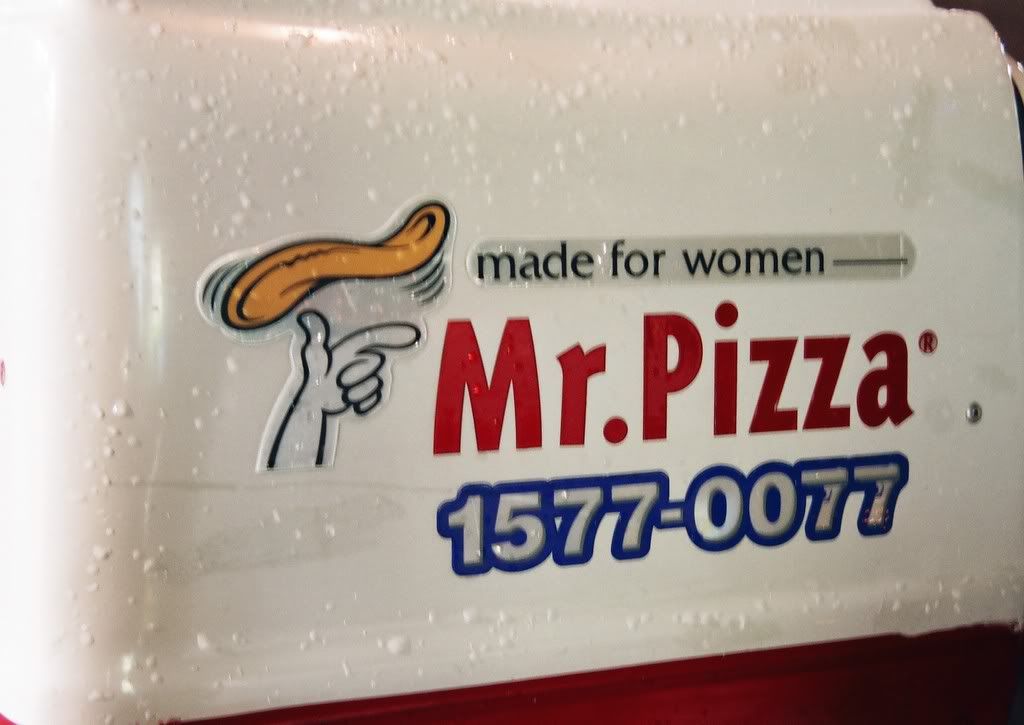 After supper, we usually take a stroll around our neighbourhood, Dal-dong. This shot is our street - way in the distance to the west you can see the giant Lotte Wheel.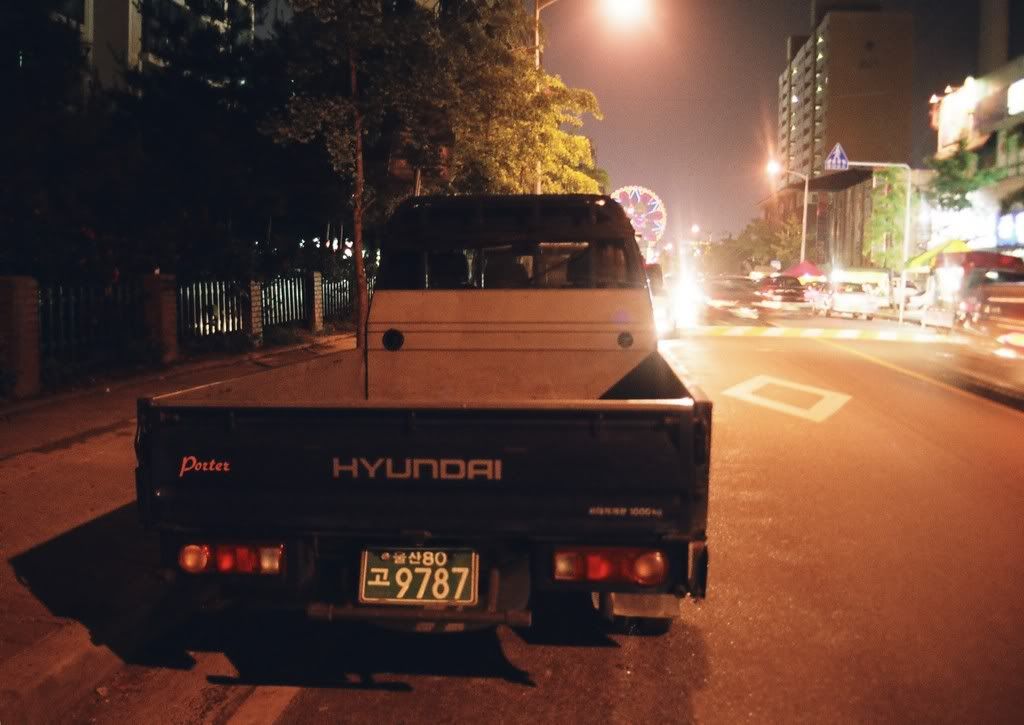 Here's Jim with his favourite truck: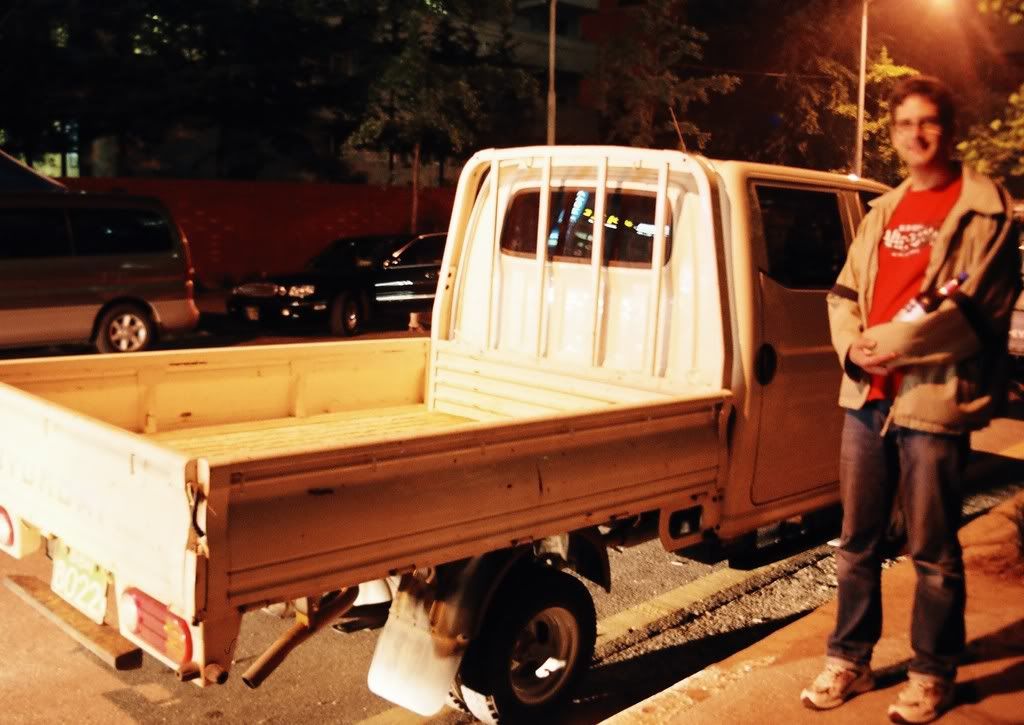 This ubiquitous truck is not only used for election campaigning and as mobile dak bokki stalls, it's the main way fresh produce is sold (outside of the big grocery chains, anyway). Here's the guy from our neighbourhood who sells melons.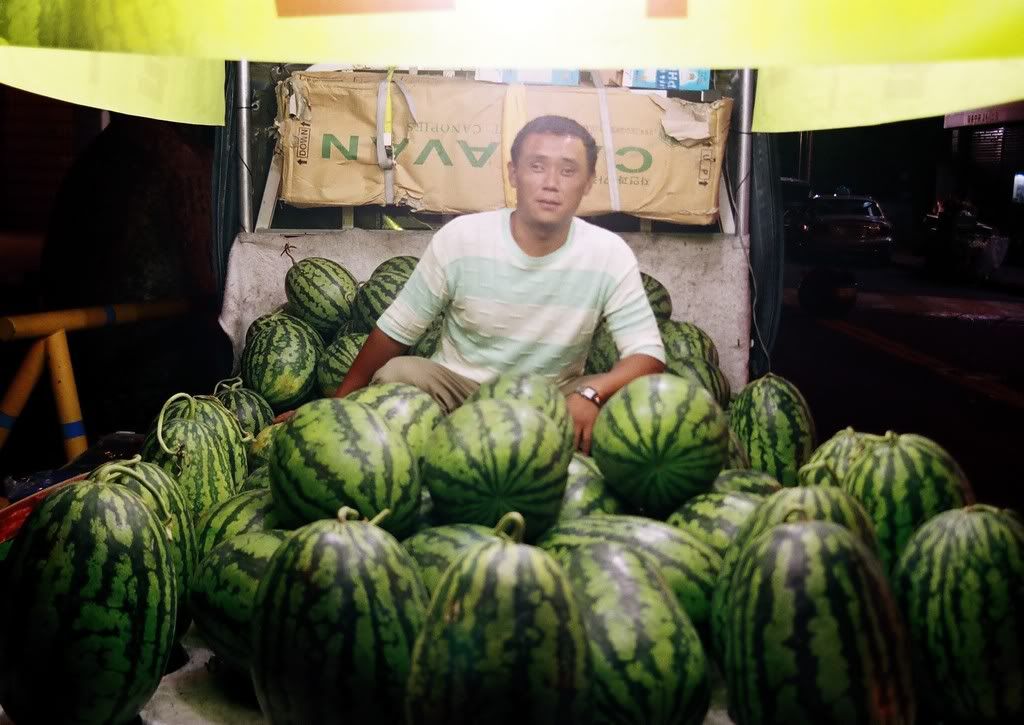 (Dad, that one was for you!)
Another shot of the ongoing neighbourhood street produce market on a Friday night: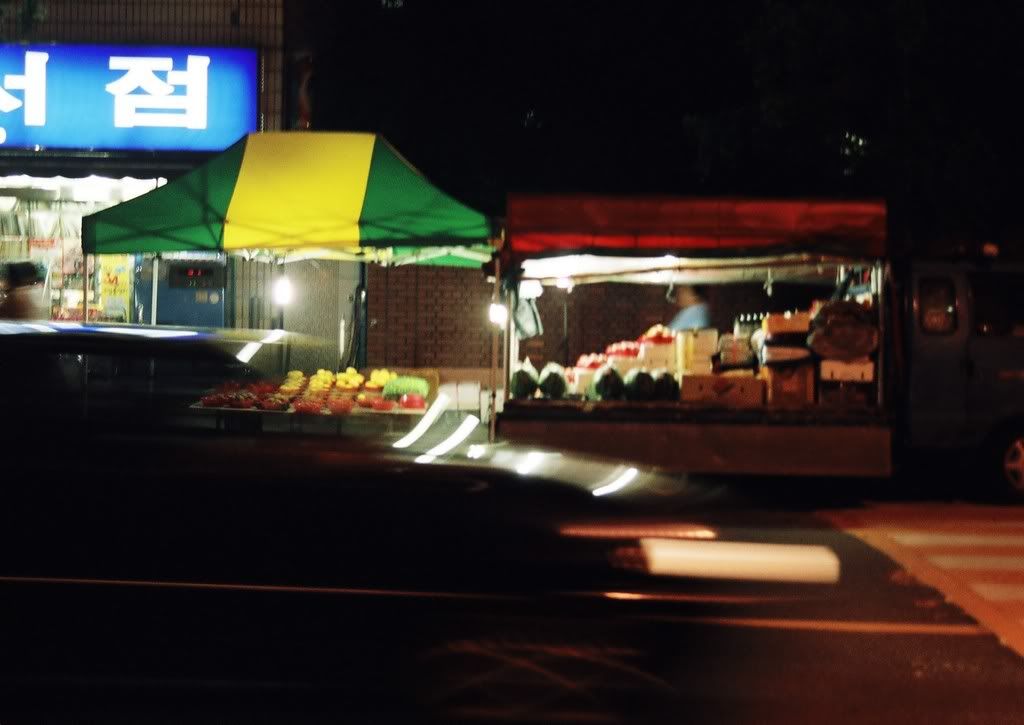 And here's a super blurry non-flash pic of an average family in our 'hood, walking home after picking up their daughter from Tae Kwon Do academy.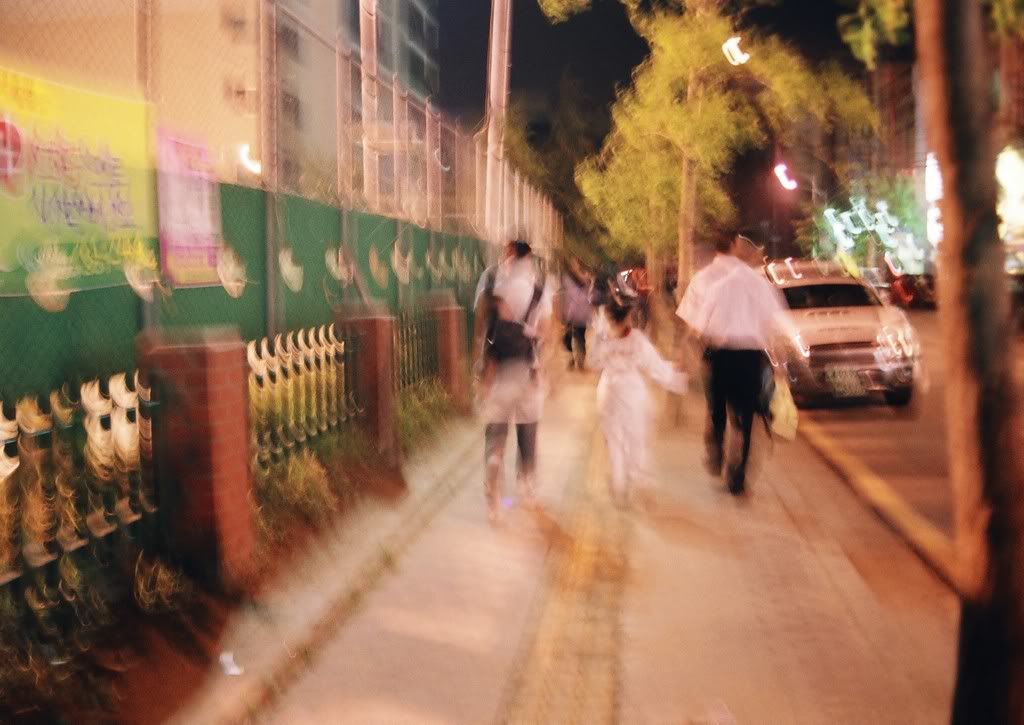 A shot of our parking lot from our front balcony. White cars are popular.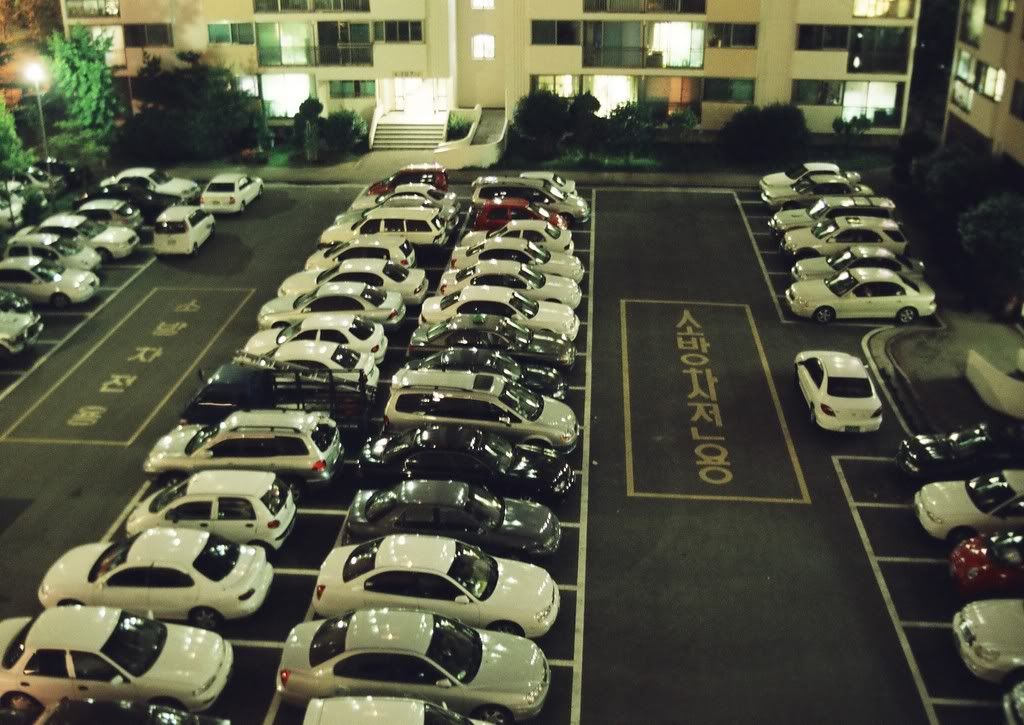 And a shot of the moon later that night, from our back balcony: