Padori Beach
Listening to the ocean through some tall pines. A tiny seaside fishing community. Late night bonfire. Lots of fresh, local seafood. Sounds like a very coastal maritime weekend, eh? It also describes how we spent last weekend, on the West Sea.
This was an overnight field trip organized by Rick (one of the more seasoned teachers) and our dept at the university (props to Brian).
Some snaps (some with serious white-balance issues, apologies!):
We arrived mid-afternoon on Saturday. And immediately, our hosts start feeding us...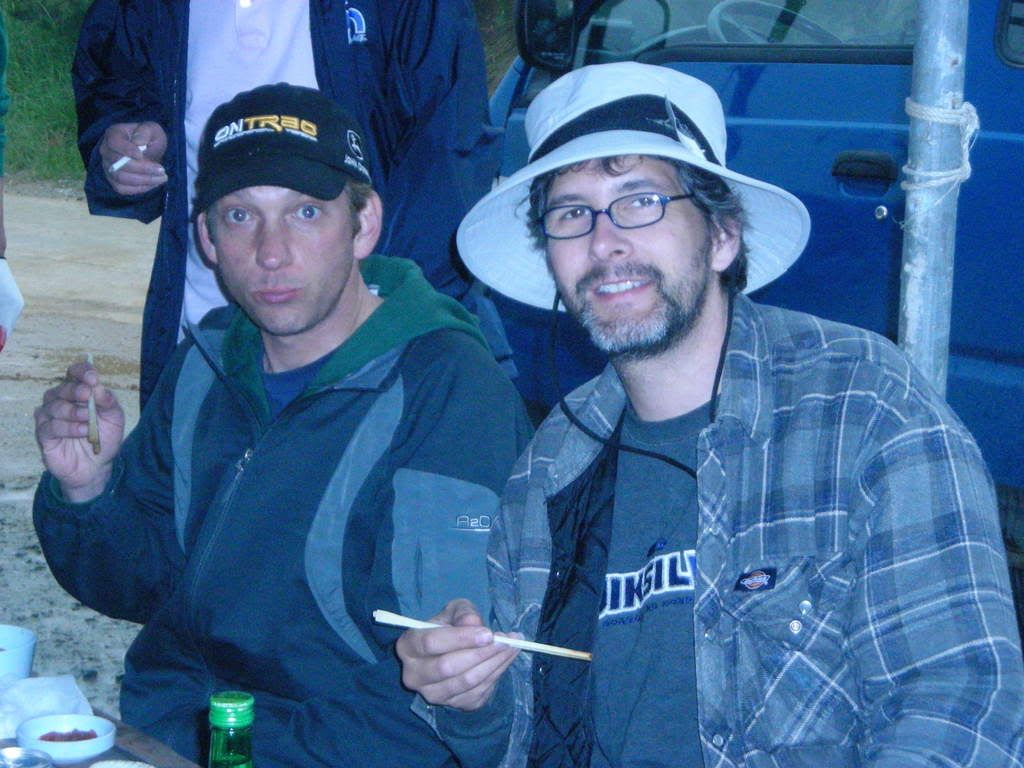 Kai and Jim (sporting his new beard and fishing hat)
Small grills embedded in the dining tables is a pretty common sight in Korea. A most excellent way to eat.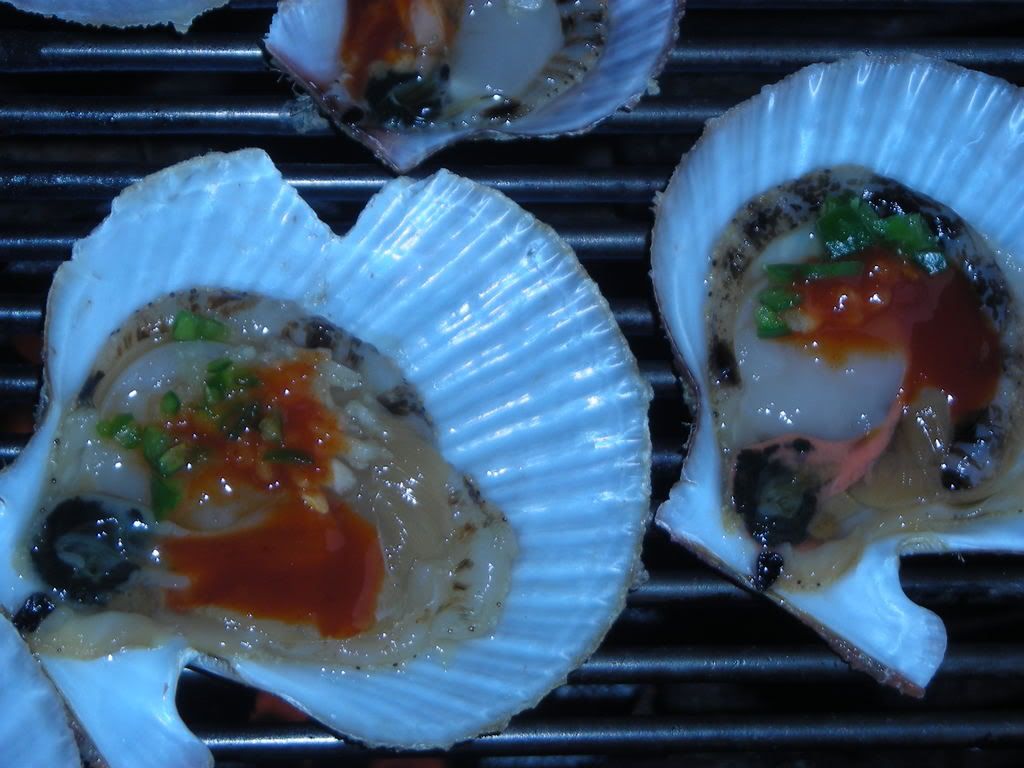 Scallops grilled in gochu-jung and other good stuff.
It was pretty cool and muggy on Saturday at dusk, but we took a walk to the nearby beach anyway.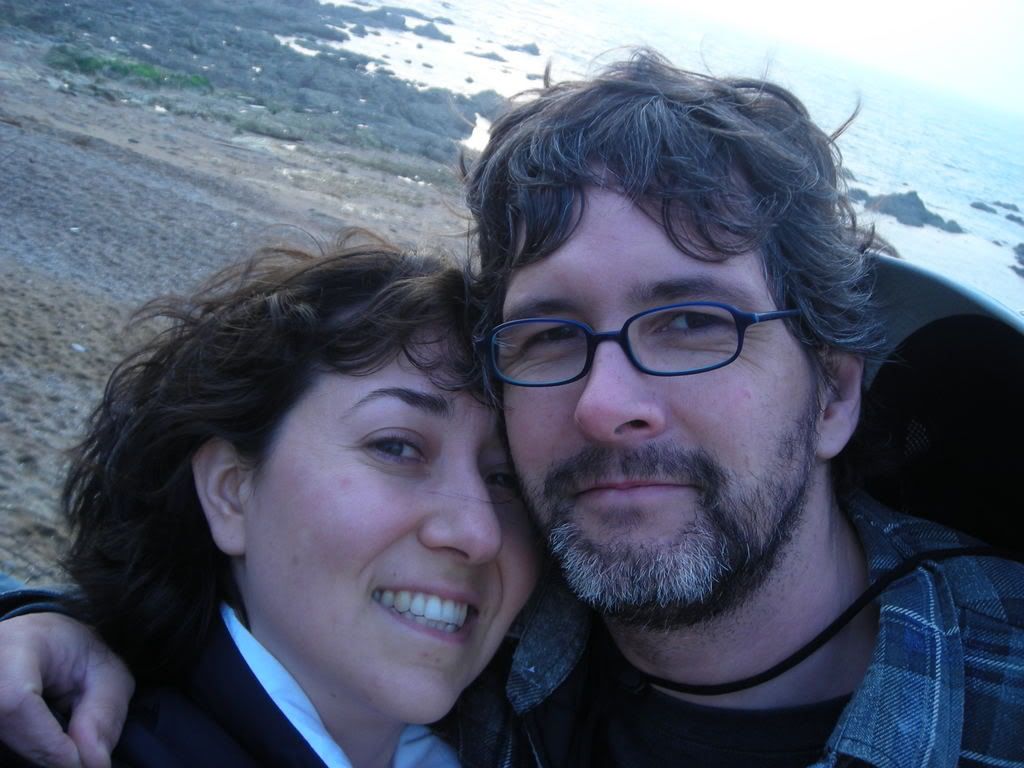 A small seafood eatery, at the top of the beach. Bins hold the fresh, live catches as seawater is pumped in directly from the ocean.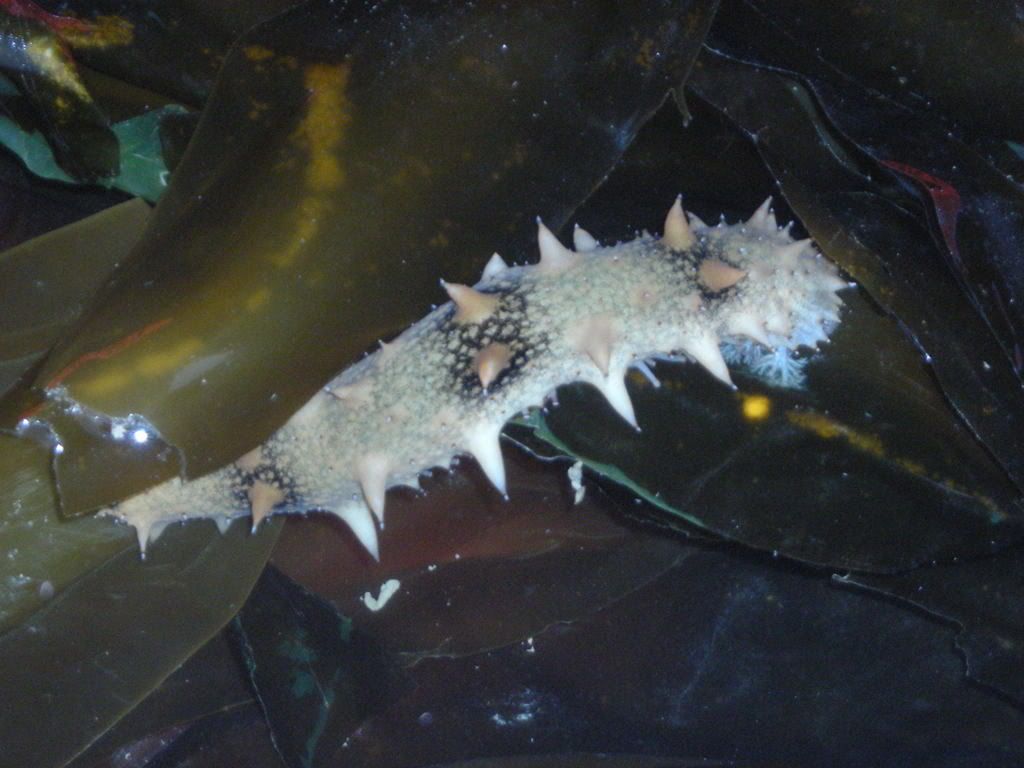 An impressive looking sea slug, chillin in one of the bins. It could be your dinner!
Jim examines the hollowed out clam shells stuck on the rocks.
It's a pebble beach. You can actually find some decent jade on the shore, if you've got a good eye.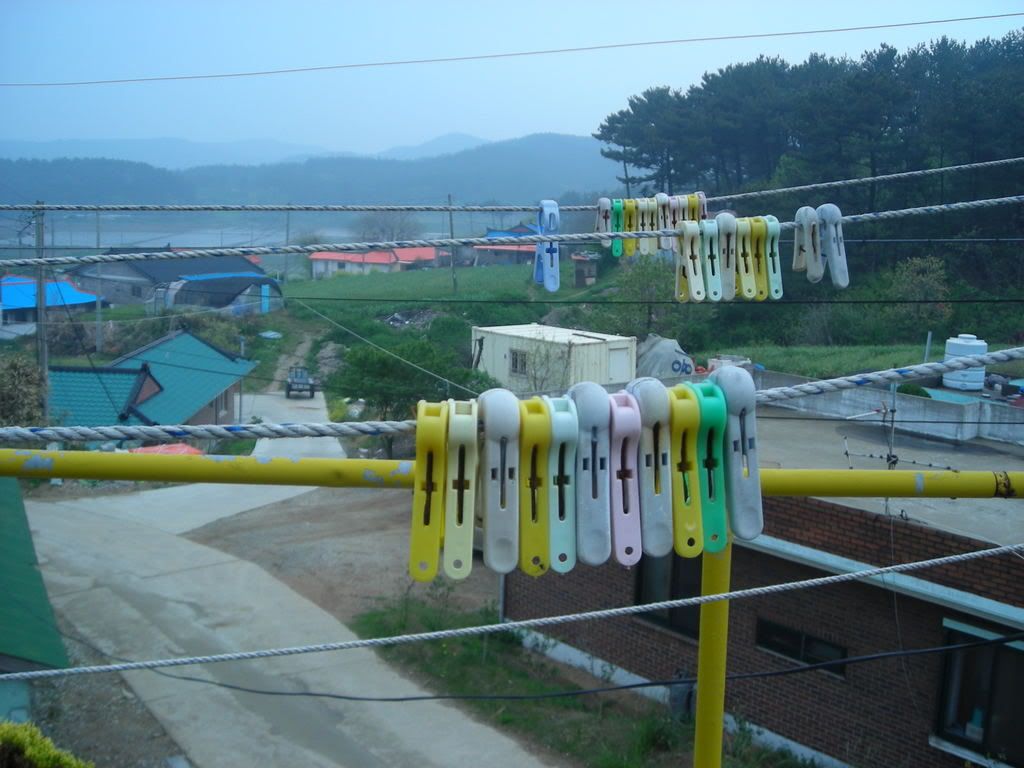 The view from the rooftop of our B&B.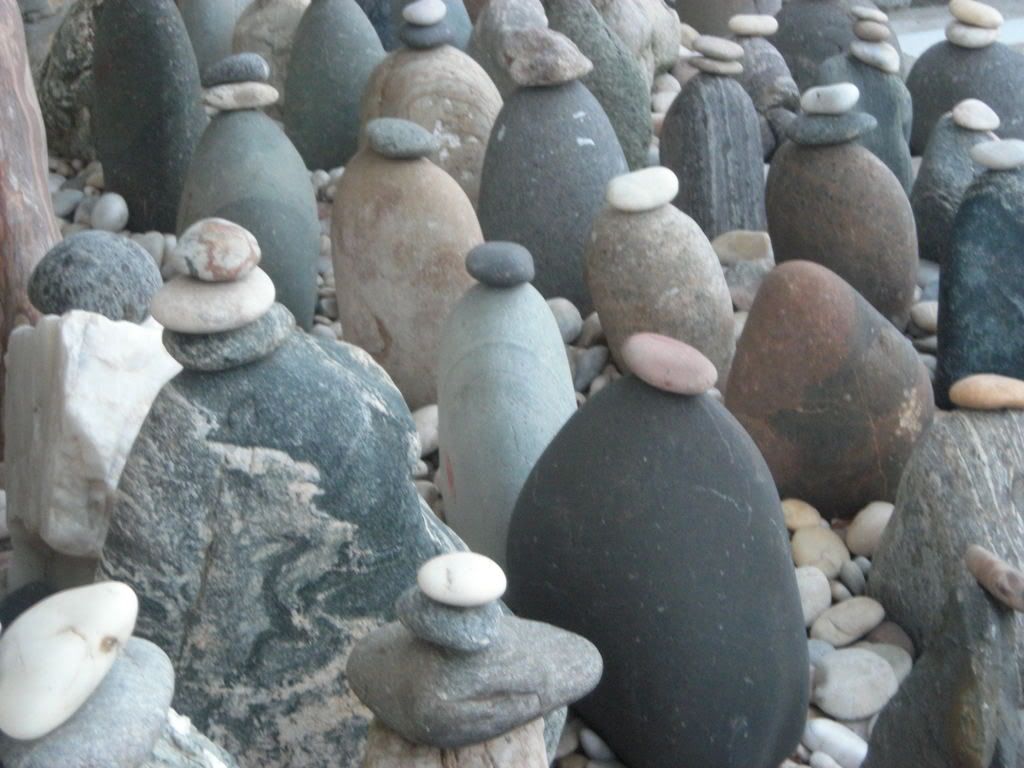 In front of the "jade museum". It's really a trinket shop with a lot of cool looking rock formations mounted on pedistals. The small rocks balanced on the larger ones apparently have something to do with wishing.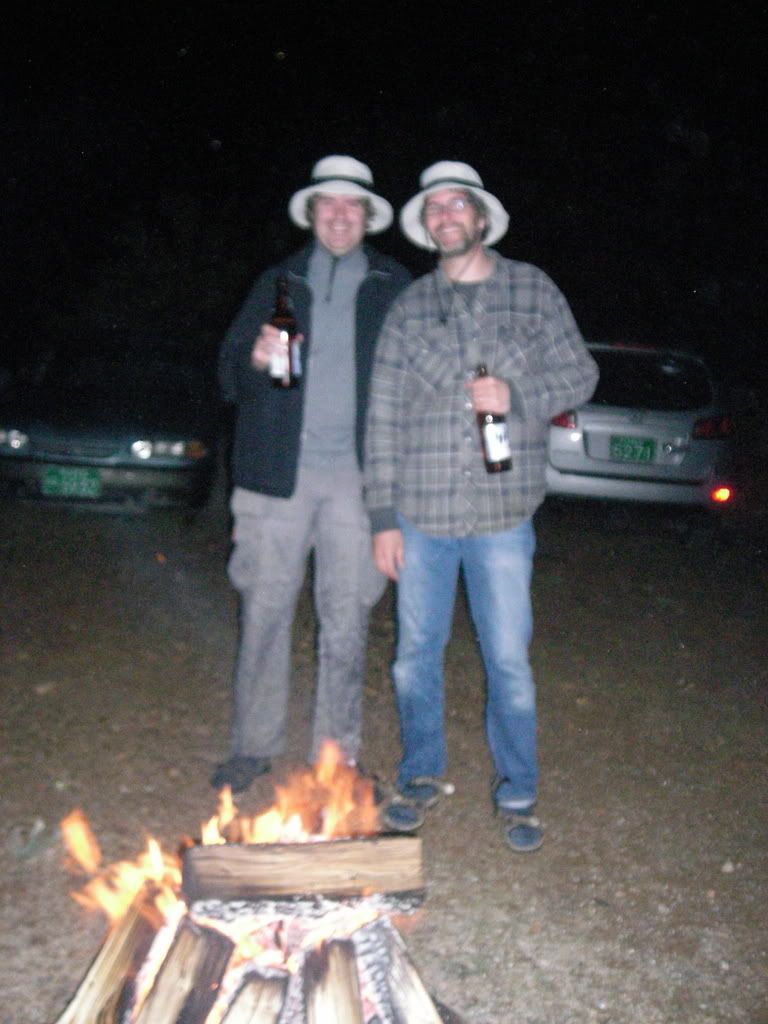 Later that evening, the campfire was started. Korean style: with a blowtorch (hey, it was really effective!). Here, we see how much of a trend-setter Jim really is - he and William now have matching hats.
Jim and Arlene.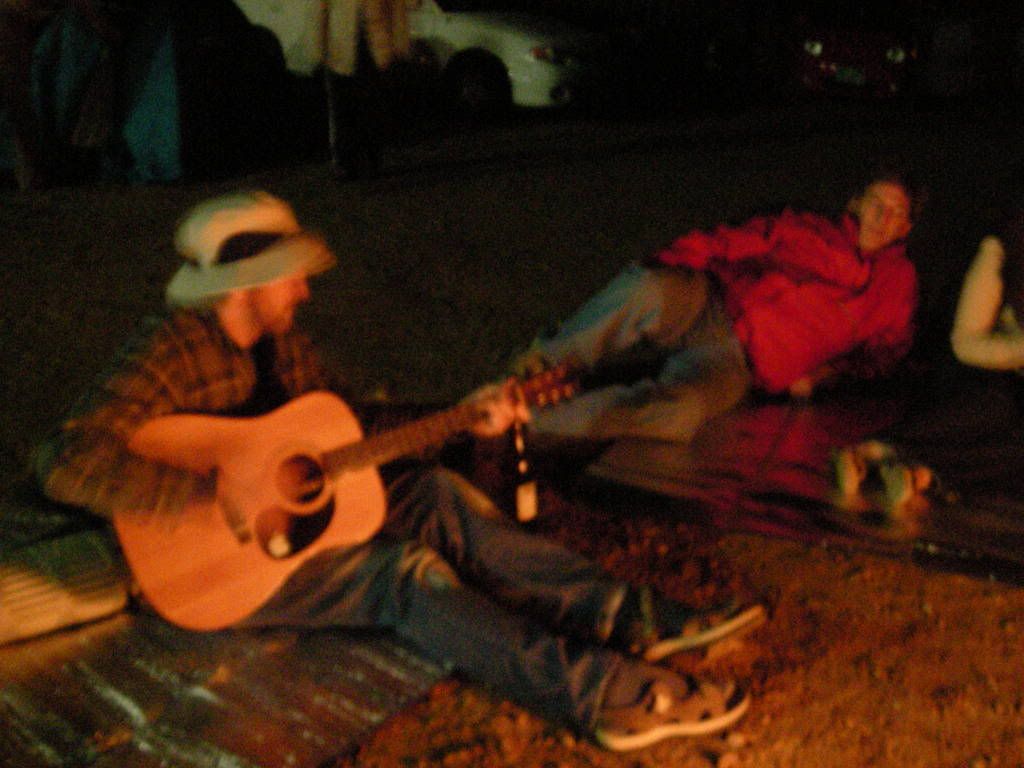 Jim noodles away at some N. Young tunes.
Around this time, our lovely hosts served us more plates of spicy seafood dishes and cut fruit.
Sparklers * Cameras = good times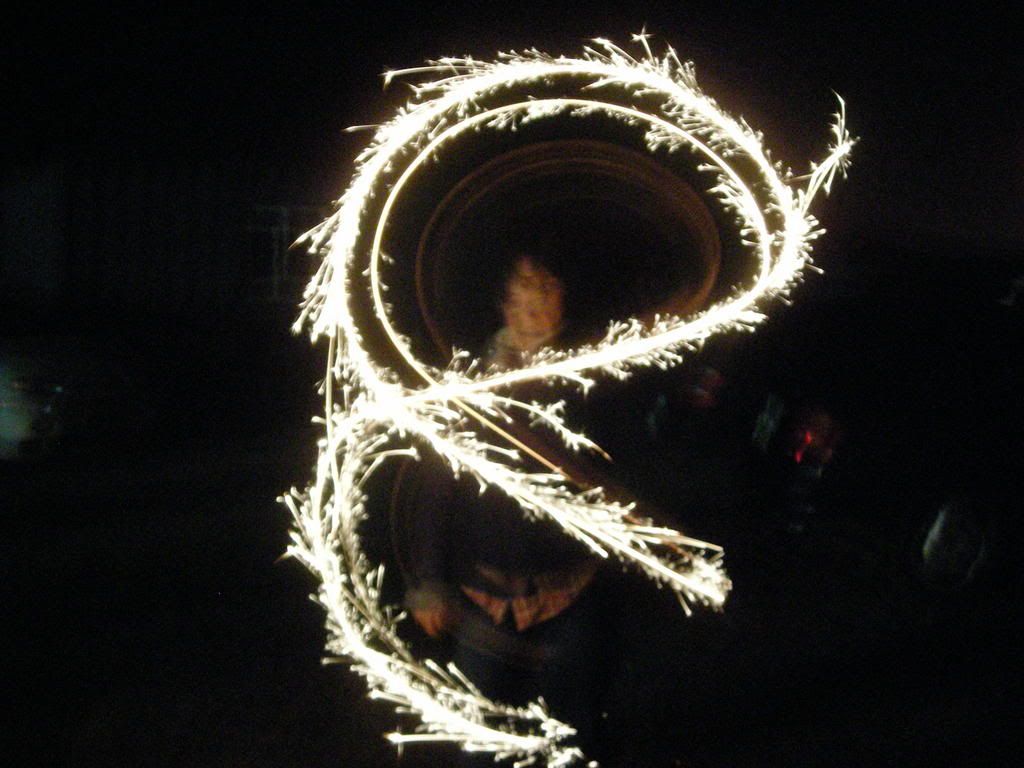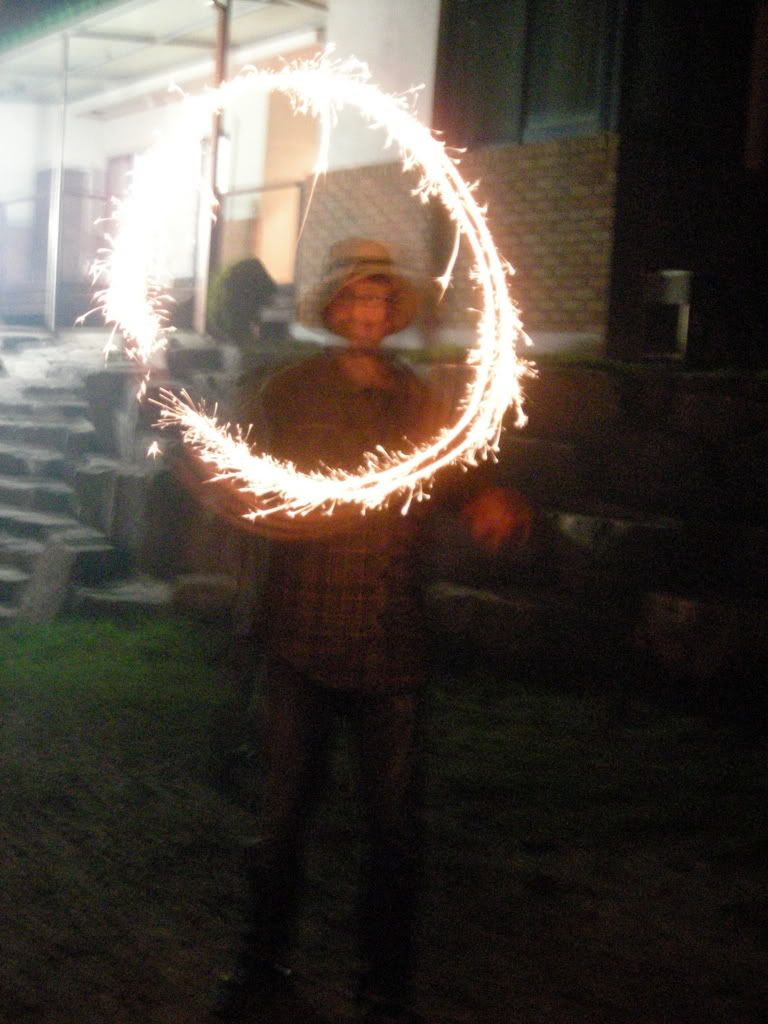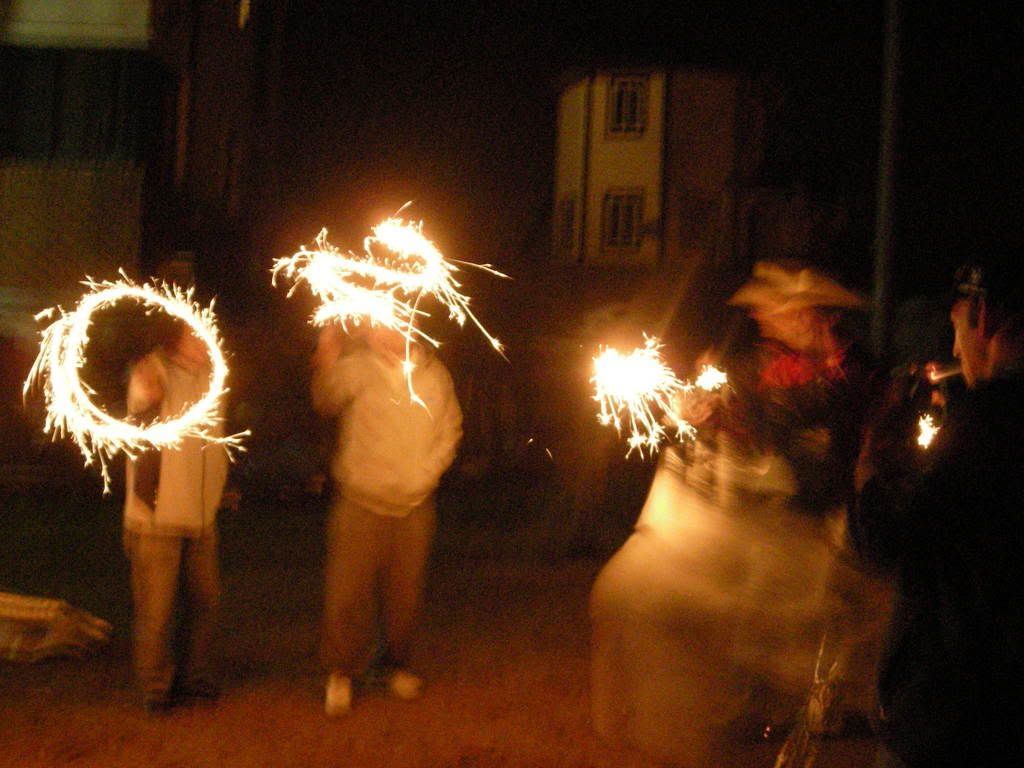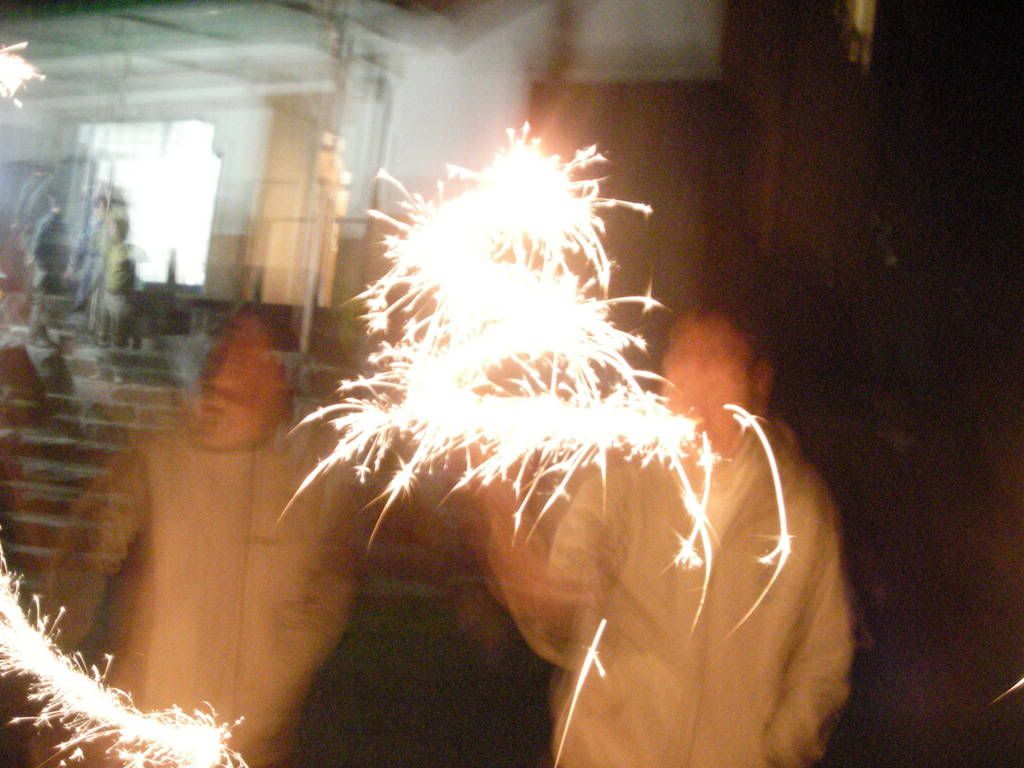 The night ended in several hands of bridge, quite a few empty soju bottles, a giant bowl of seafood stew and a plate of fresh sashimi.
Next morning: after being served a huuuuge breakfast, we went hunting for jade on Padori Beach.
Kai's got a bit of an LL Bean catalogue thing going on in this one.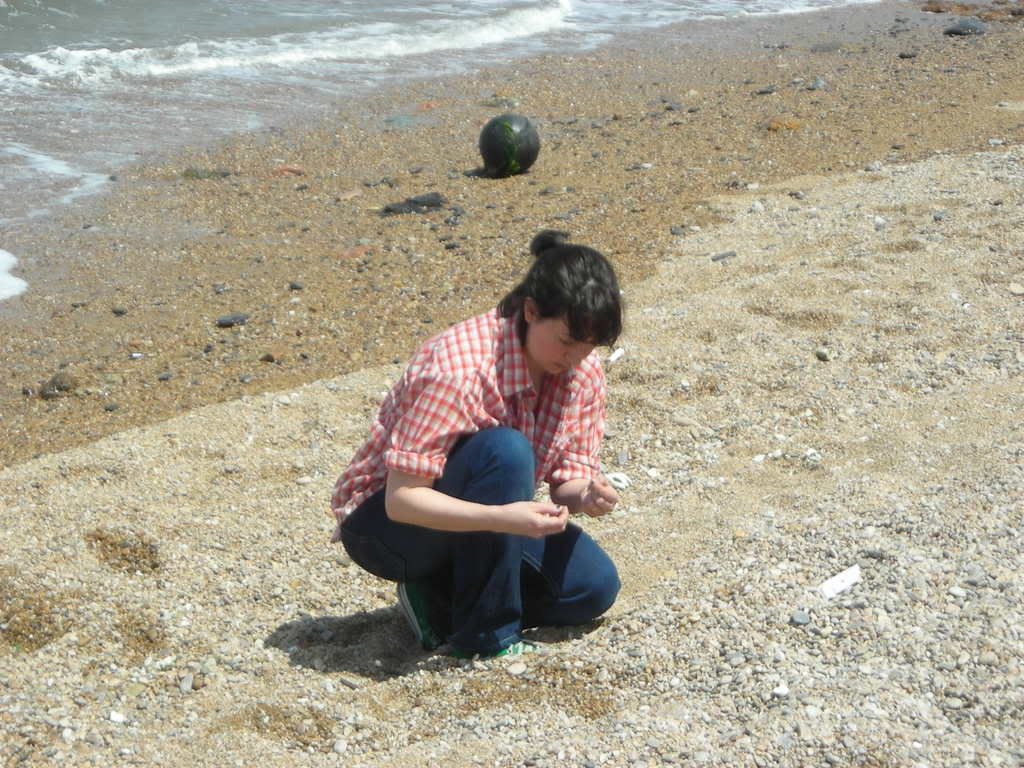 I started out looking for jade...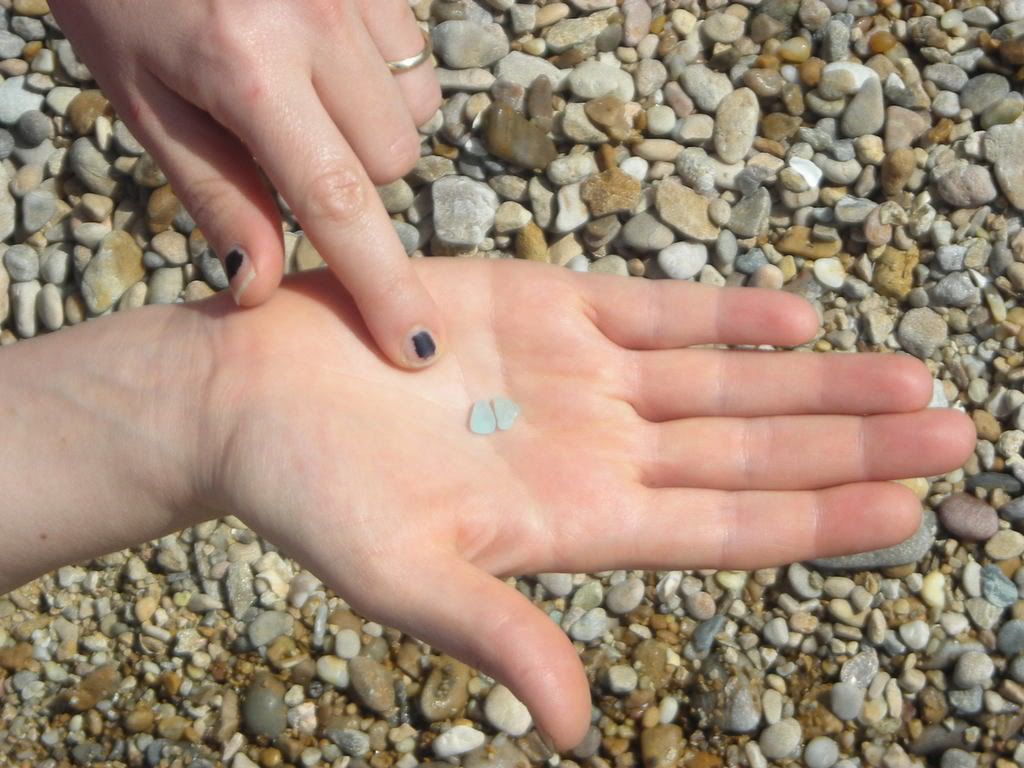 ...but wound up being more interested in the light blue beach glass.
Jim and William inspect a specimen.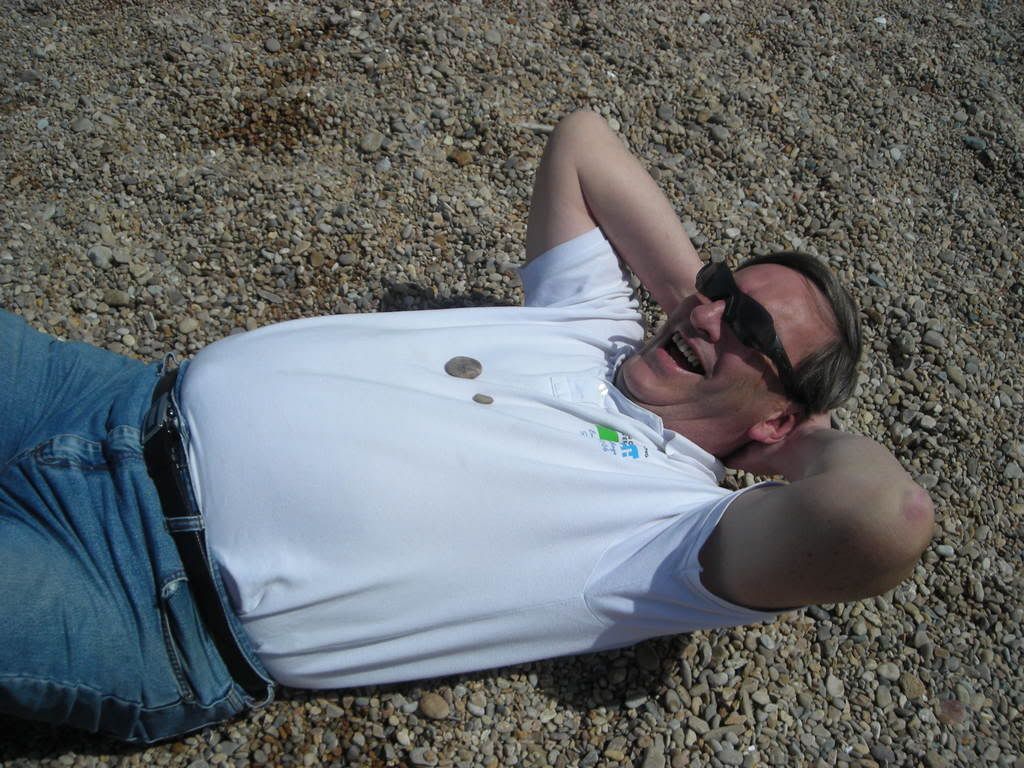 Rick, the pebble beach stud.
There was supposed to be some clam and octopus digging action in the afternoon, but our timing with the tides was off. So the rest of the afternoon was pretty chill.
Brian, our fearless leader.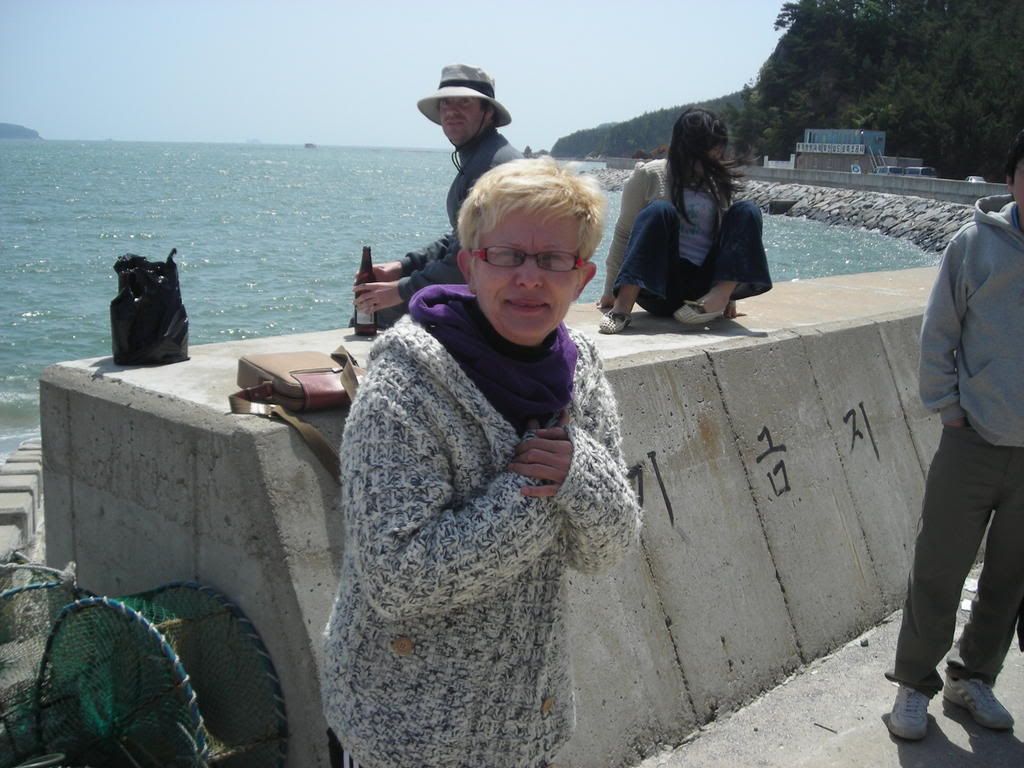 Arlene, who may be a little too chill in this shot.