The Life Aquatic
Updates: It's official! We'll finally be making our first trip up to Seoul in two weeks' time. We'll be travelling with our pals Nicole (and her daughter, Little Nicole), spending two nights with Jim's old friend Yvon (and his wife Michelle), and catching up with Franz Ferdinand! So in a couple weeks, we'll finally have some new travels to tell you about. Whee!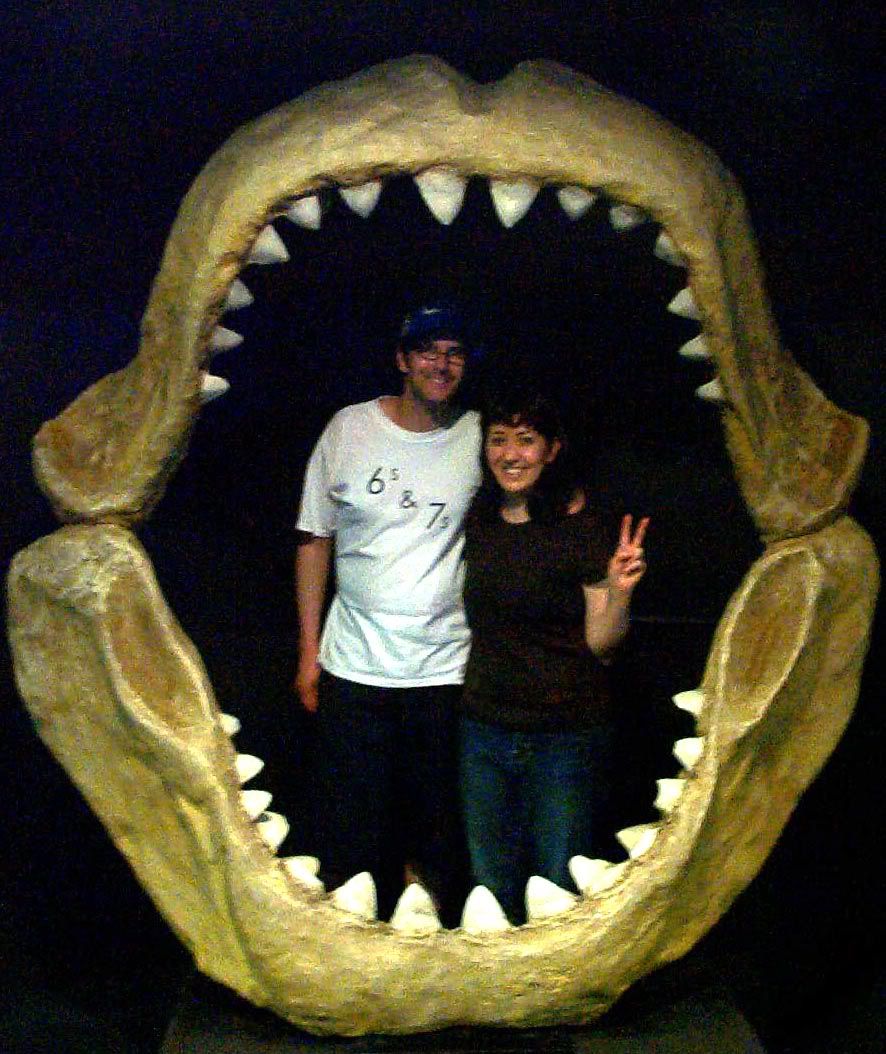 Meanwhile, we made another trip to Busan recently to see their amazing aquarium.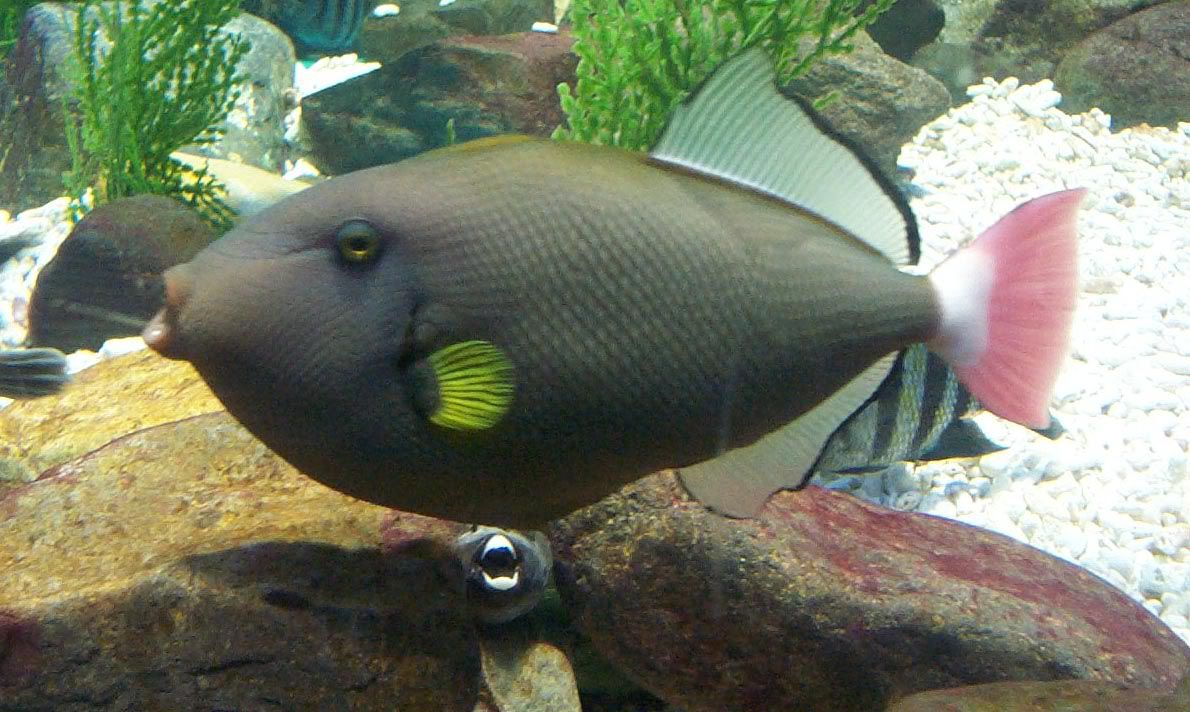 Fish! Possibly a puffer!
Cowfish!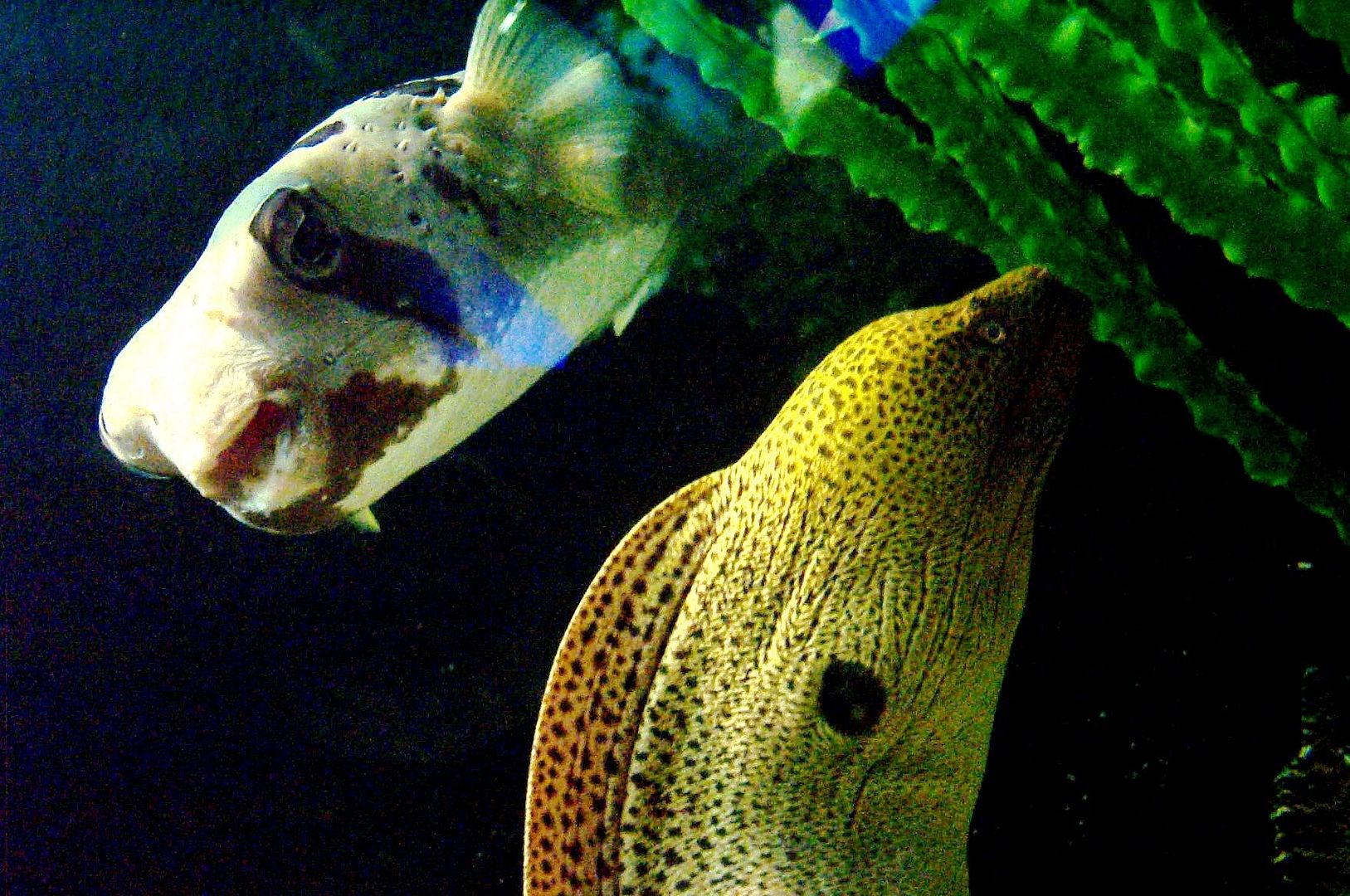 Moray Eel and puffer fish friend!
Dragonfish!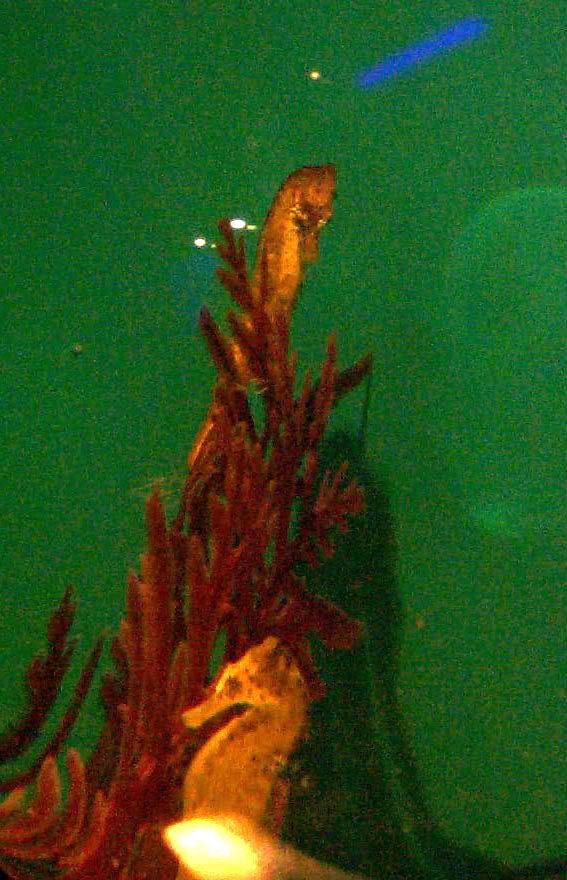 Seahorses!
Fun distortion looking through a glass tank!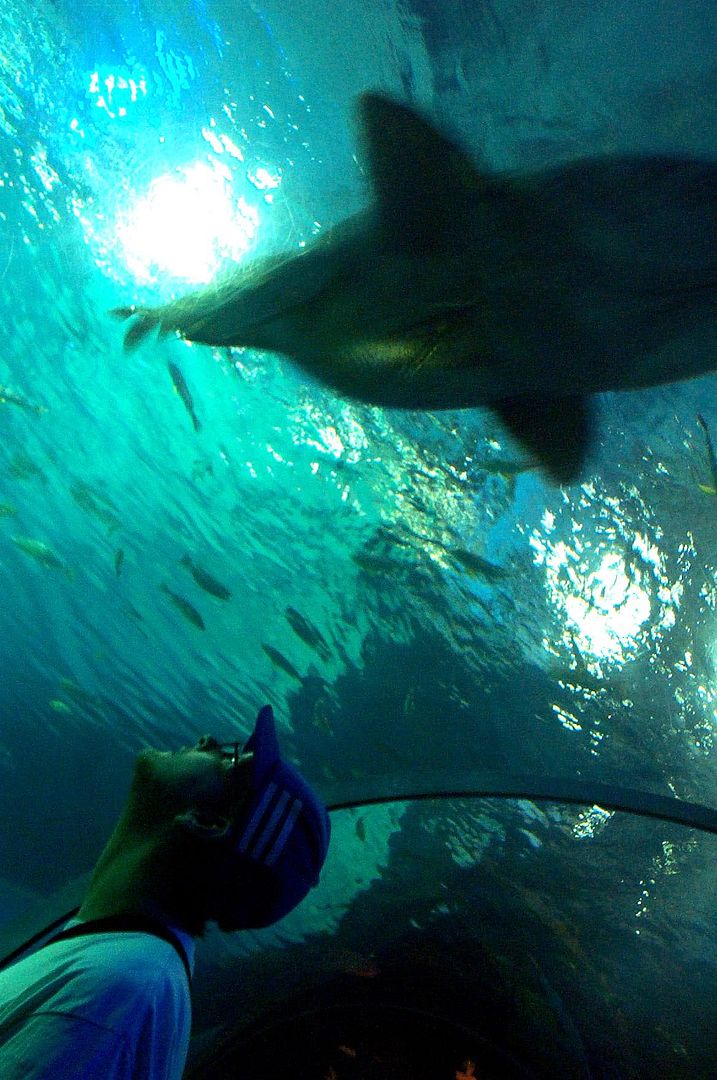 Jim contemplating the shark above him in the plexiglass hallway!
The touch tank!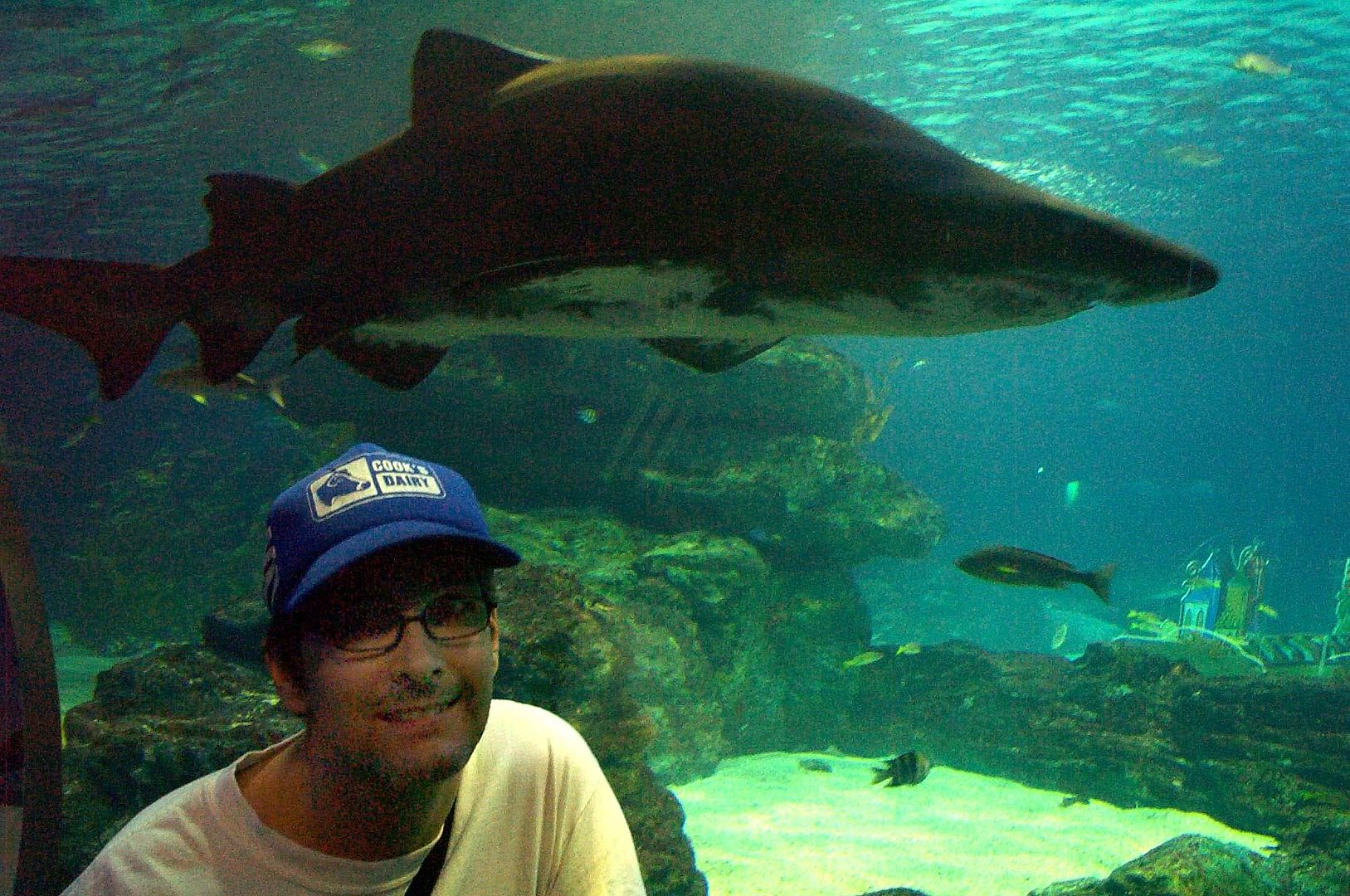 Jim sitting with a grey nurse shark!
Becka sitting with a grey nurse shark!
Jim in a bubble!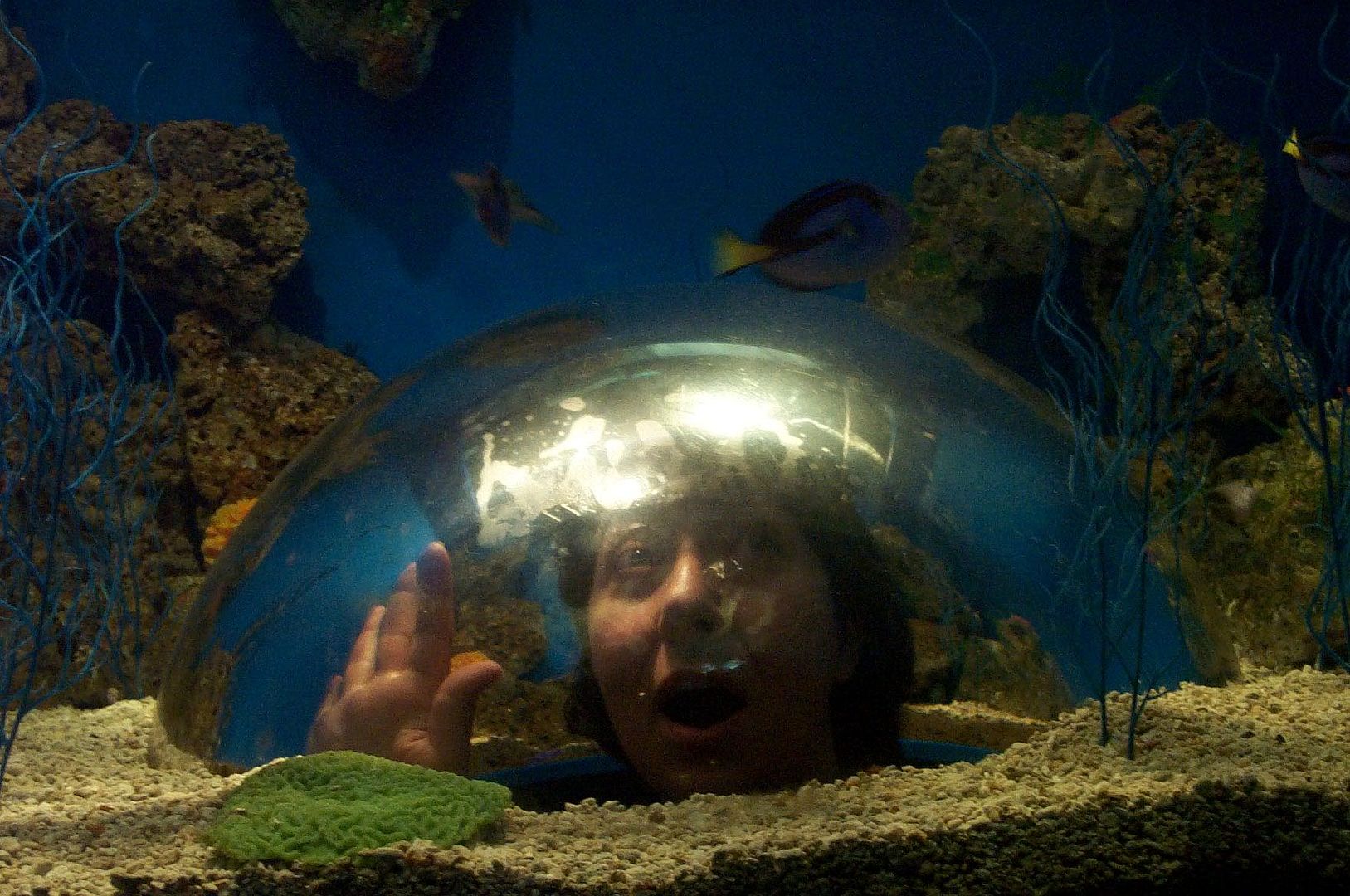 Becka in a bubble!
For a few thousand won, they'll even let you swim with their big sharks in the shark tank, too!
(Um, no, we didn't do this.)