More common sights.
Couple Shirts
A common way young couples display their affection in public is to wear "couple shirts". We accidentally engaged in couple shirt action when we bought the same shirt to cheer on Korea's national soccer team during the World Cup.
Entrepreneurial recycling.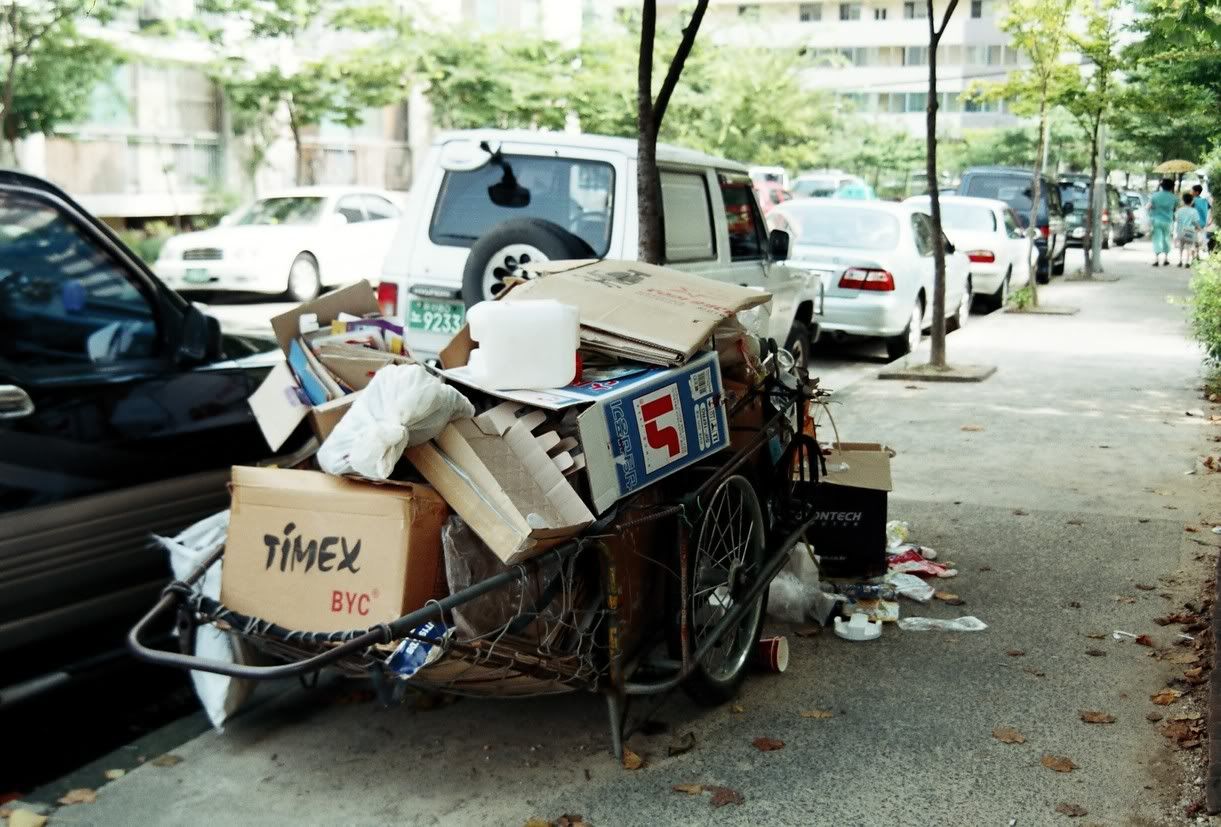 The carts here really put the rigs of the grocery cart dudes in Halifax to shame.
Seasonality.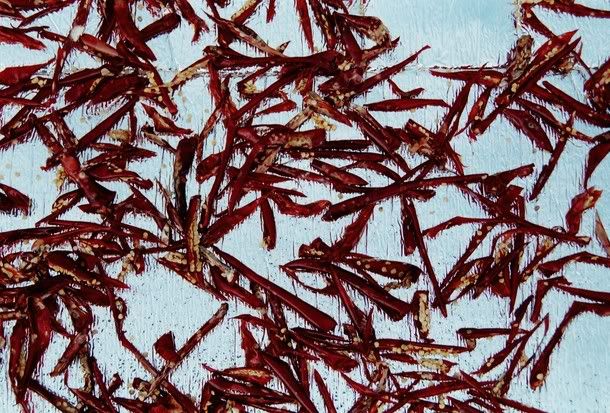 A couple weeks ago was when the chilis started ripening. They're commonly dried out, then used in... well, practically everything. :) Watermelon season's just about over, and now it's all peaches, grapes, and a local favourite, Ulsan pears. They look like giant golden delicious apples:
and the best part is... because they are local, and probably not cross-bred with silver birch, Jim isn't allergic to them!
Take out.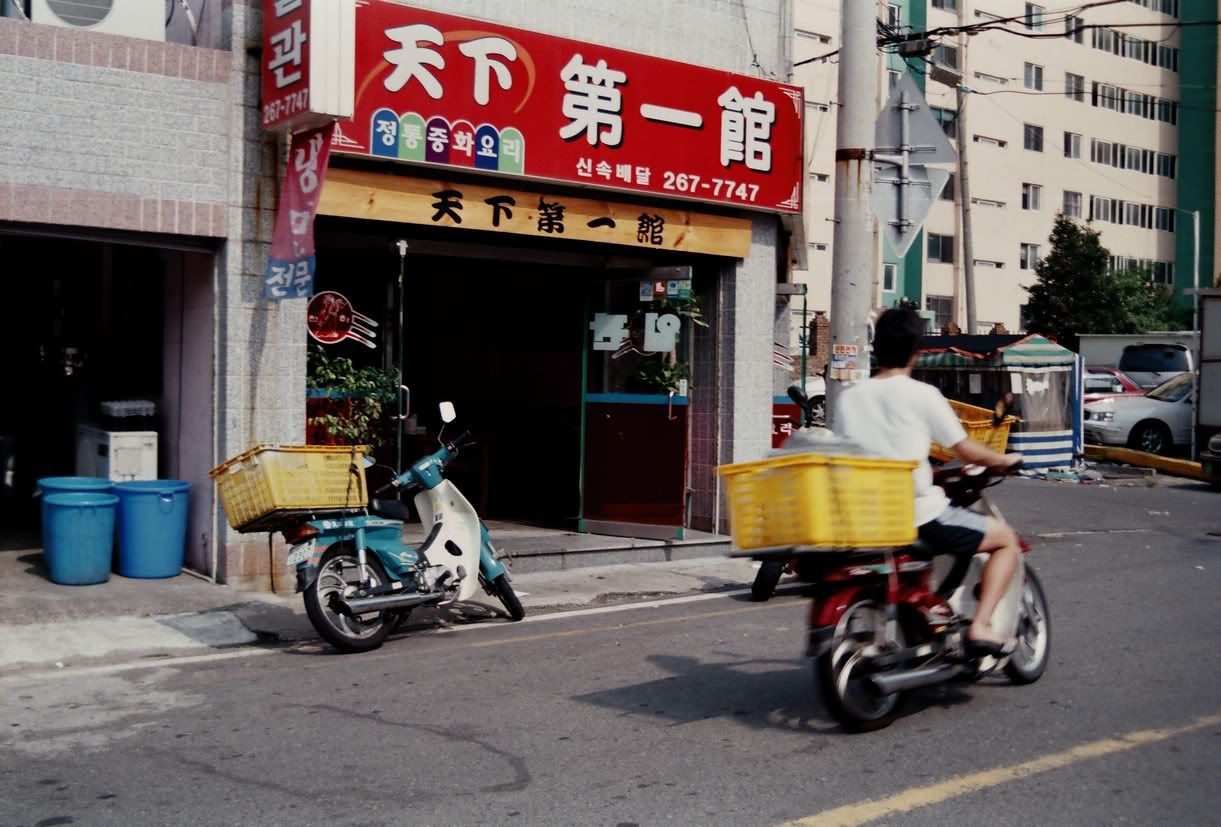 Most small restaurants have delivery service happening all the time. Small plastic suitcases of food are scootered over from the restaurant, then dirty plates are picked up by scooters outfitted with buckets, and washed back at the restaurant.
DVD Rooms.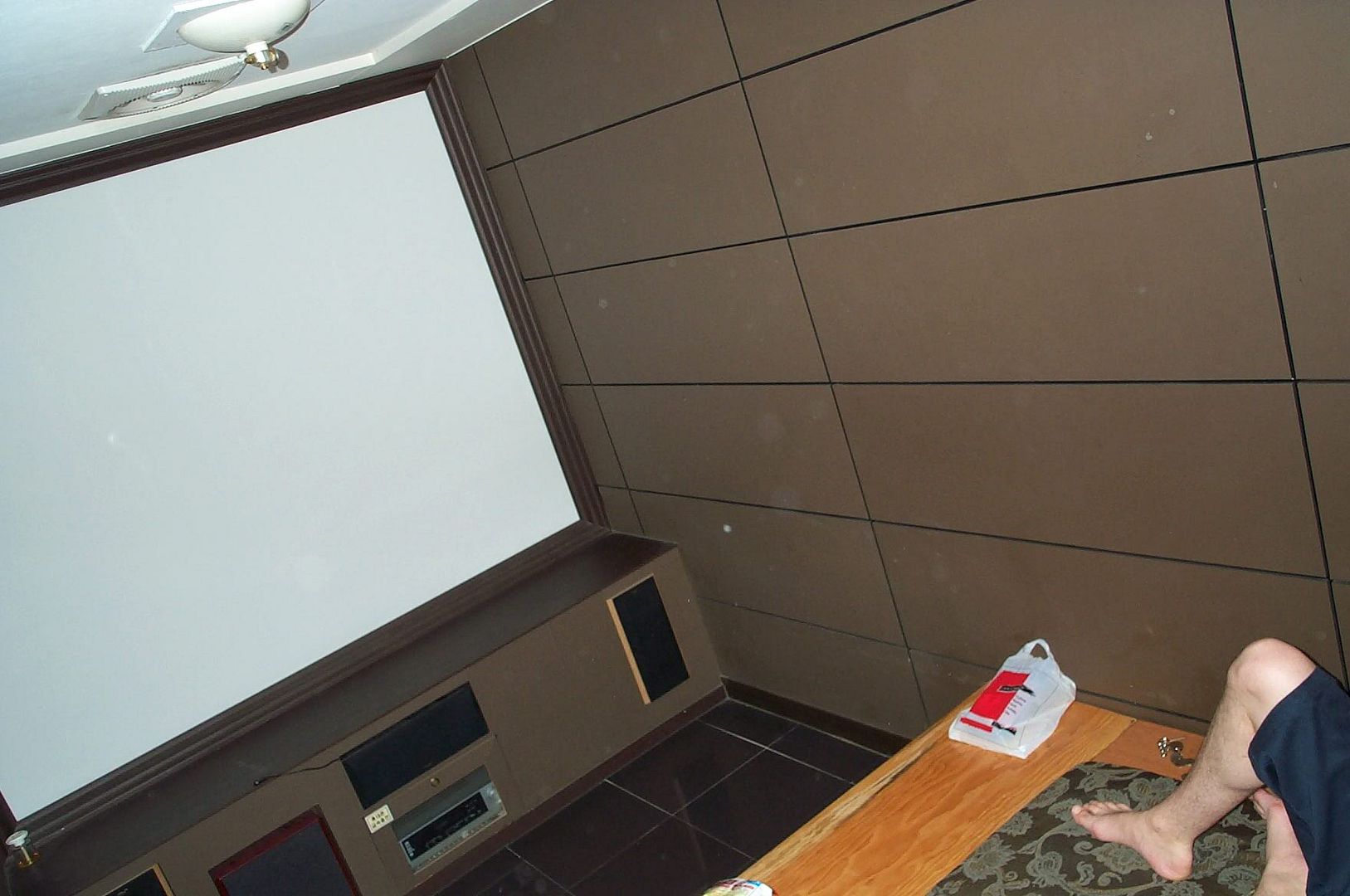 One of our favourite things: you rent a flick at the counter, then get escorted to a private screening room to watch it. We've been catching up on all the flicks we've been missing at home. And this'll be a good way to finally check out Korean flicks, as well.